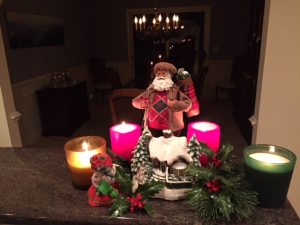 As 2018 comes to a close, I would like to thank you for being a reader of my mental golf blog. It is my mission to offer emotional and mental support on and off the golf course so you can play golf with the utmost personal enjoyment and success.
I will resume sending the blog in January. The off season is a wonderful way to gain insight into yourself and your mental game performance skills before the golf season begins. I look forward to providing new information and working with you again in 2019.
May this be a holiday season when all those you love have laughter and warmth and sweet memories to share. Best wishes for the happiest, healthiest and most successful of New Years….from your Mental Golf Coach!
Joan King, BCH, NLP
Peak Performance Strategist
NGH Board Certified Hypnotist
Play "in the zone" with Joan
Entrain Your Heart & Mind for Peak Performances